PACKAGING
We aim to serve diverse industries. Our expertise in a wide range of packaging like wooden packaging, vacuum packaging, steel racks, plastic bins & corrugated boxes make us a one stop solutions for all your packaging needs
Our packing solutions are the product of an engineering mindset, latest technology, and the best management. We identify products for distribution, storage, sale, and usage with our expertise. Our customized solutions aim to increase profitability of our clients providing them reduced operating costs, increased process yield, and enhanced customer satisfaction.
Our returnable racks and bins are specially designed for the automotive and industrial items sectors. We efficiently take care of our return loads with the help of our reverse logistics solutions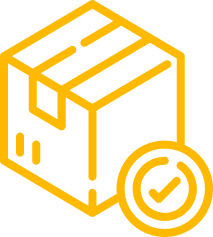 Our customized solutions majorly cater to Automotive, Electronics and Electrical, Pharmaceutical and Retail sector. We offer returnable and non-returnable packaging solutions for our clients
Our efficient client inventory includes morphing smaller units into kits with the help of our kitting operations. While doing this we make sure to keep the sequential operations of our clients in sync. We also offer our expertise at bundling where we offer package deals with two or more complementary or identical goods or services together.