MANAGEMENT
IP has a pool of industry experienced management and manpower who believe in delivering customised solutions, providing key account management and continuously strive for innovation to add value for successful delivery. The Management Committee strategises, implements, analyses and takes continuous corrective measures to lead the company and the client's business towards positive growth.
The company, over time, has appointed some of the best talents available in its operations. IP's professionals not only possess theoretical knowledge of running a logistics company in the best possible manner, but also have hands-on experience in delivering quality, which they have earned in previous organisations. Leveraging their management skills, IP has been able to carve a niche in the industry and earn the status of a company that never compromises on quality.

At IP, the entire workforce is divided into separate divisions that carry different tasks of loading and unloading, packaging, material handling, dispatching, storing, maintenance, etc. Proper divisions allow the company to streamline its operations and increase the overall efficiency. Top management of the organisation frequently organises meetings with team members and continuously get updates on customer demands and their grievances, if any.
VIKRAM PAREKH
CHAIRMAN & MANAGING
DIRECTOR
SANDEEP AGGARWAL
DIRECTOR
MUKESH MANIAR
DIRECTOR
SHIMIZU KENJI
DIRECTOR
TARO ENDO
DIRECTOR
TAKESHI KATO
DIRECTOR
HARVINDER SINGH BHATIA
CEO & PRESIDENT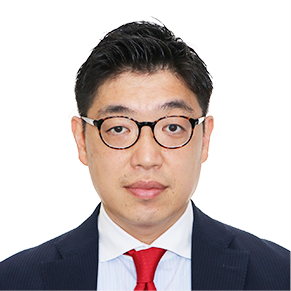 SHIGEO TAKABAYASHI
EXECUTIVE VICE PRESIDENT